Jewish Youth Rising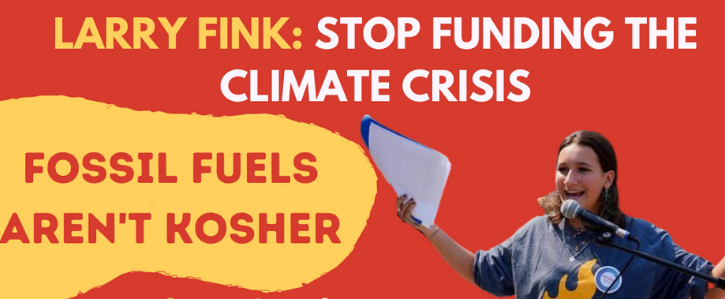 Join Jewish Youth Climate Movement and GreenFaith at 8:00 am on Monday, October 18th at 345 Park Avenue in New York City for a Jewish youth-led action demanding that BlackRock's CEO Larry Fink ends its funding of the fossil fuel industry and human rights violations.
BlackRock is the world's largest asset manager and funder of the fossil industry and companies tied to deforestation. BlackRock also contributes to major human rights violations, including abusing indigenous territorial rights and displacing communities from their ancestral homelands.
Our demands:
1. Take Climate Action Now, not share plans for the distant future
2. Stop investing in dirty fossil fuels
3. Nix the net, maximize the zero
4. Stop companies from continued destruction of our forests and respect Indigenous rights
We will be disrupting business as usual. There is no exact end time for this action.
This action is part of Faiths 4 Climate Justice, where people of diverse religions around the world will rise together in a global, grassroots, multi-faith action demanding that governments and financial institutions do more, two weeks before the UN climate talks.
If you have questions about the action, contact us at [email protected]
COVID SAFETY:
To ensure the safety of everyone involved, we're requiring that everyone wears face masks and that everyone is vaccinated (if eligible for the vaccine).
Starts on
Monday, 18 October 2021 at 8:00 AM EDT
New York, NY, 10055
United States
Full address will be provided upon RSVP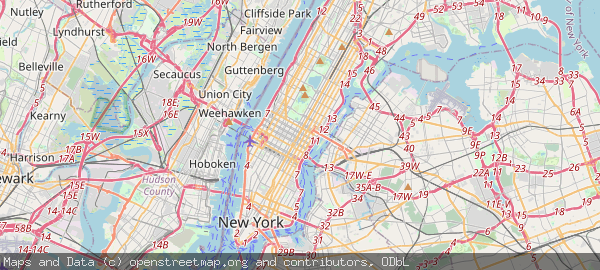 Links